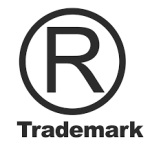 Thank you for visiting our website!
We are real estate agents with Remax Fine Properties, and are neither associated, affiliated with nor sponsored by Forest Highlands Association, Forest Highlands Golf Club or Forest Highlands Realty.  .
As Flagstaff residents who choose to live in Forest Highlands, we understand the incomparable beauty, amenities and value of this community. We know the inventory, market values and are experienced negotiators.
As independent Flagstaff Top Selling Agents, we offer you a clear real estate choice.  
If you are not sure Forest Highlands is the right destination, that's OK!  We are experienced in  Flagstaff Ranch and Pine Canyon - and of course, non gated communities. We will help you compare and contrast your options and find your perfect home.  
Feel free to see our other websites -  FlagstaffLuxurySite or FlagstaffGolfHomesSite.  Your Flagstaff real estate experience is effortless.
Would you like to know more about us and our marketing?  Please see our page.