Meet Your Team For Forest Highlands Real Estate
Eileen Taggart & Kelly Broaddus.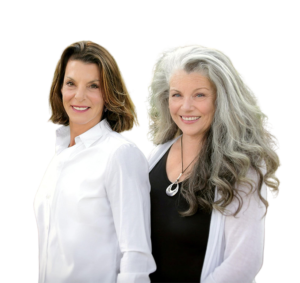 Eileen & Kelly are longstanding Flagstaff top-selling golf and luxury agents.
This is Eileen writing.  Independently, we have each earned the confidence of Flagstaff's Golf Clients through a combined 30 years of consistent, superior real estate services and outstanding results.
As a former full time resident of Forest Highlands (we moved to Lockett Ranches for more land for our dogs!), I know the Forest Highlands inventory, amenities, lifestyle and vibe intimately. Kelly and I have sold 37 homes in Forest Highlands. We have the negotiating expertise to achieve your best results.
Why we stand out: we deliver unmatched marketing reach, a powerhouse of negotiating savvy, and concierge style real estate services that take care of every detail, from first meeting to close.
Our promise: an effortless, successful Forest Highlands real estate experience with Flagstaff's trusted golf agents. 
A Forest Highlands Homeowner Speaks: 2021
We sold our home with eXp Realty's Eileen Taggart and Kelly Broaddus, and can recommend them as experienced brokers with intimate knowledge of the Flagstaff and Forest Highlands markets. We sold from out of town and needed an unusual amount of help from our brokers. Eileen and Kelly are true full service brokers -- a rare distinction these days. Before listing, Eileen helped us arrange a property inspection and various home improvements to enhance its appeal. Both Eileen and Kelly were very responsive (at all hours) to phone calls and emails throughout the pre-listing, listing, escrow and closing. Feedback from showings helped us evolve our listing strategy as needed, until we got multiple offers surpassing our initial expectations. Our listing required being patient for a few weeks before the best offer arrived. Eileen and Kelly kept grinding, putting the merits of the home on display. That prompted buyer competition, leading to a positive outcome. We are happy sellers.

 Are you considering Forest Highlands and other golf communities such as Pine Canyon or Flagstaff Ranch? We help you compare and contrast golf communities, lifestyles and options so that you make your best choices.
Have you fallen in love with Forest Highlands?  Perfect. We know how to negotiate your best interests in Forest Highlands' unique real estate environment.